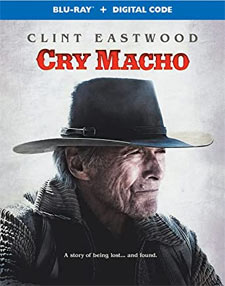 Cry Macho


– for language and thematic elements.
Director: Clint Eastwood
Starring: Clint Eastwood, Eduardo Minett, Natalia Traven, Dwight Yoakam, Fernanda Urrejola, Marco Rodríguez
Running Time: 1 hour, 44 minutes
Theatrical Release Date: September 17, 2021
Blu-Ray Release Date: December 7, 2021 (Amazon.com)
Plot Summary
A one-time rodeo star and washed-up horse breeder takes a job to bring a man's young son home and away from his alcoholic mom. On their journey, the horseman finds redemption through teaching the boy what it means to be a good man. (from IMDB)
Film Review
It's pretty rare when an actor continues working into their 90's. And it's probably even more rare when that actor is the lead in a film that they're also directing. Screen legend Clint Eastwood may have turned 91 this year, but the beloved actor / director still has plenty of life left in him to live. His newest film, Cry Macho, which he directed last year despite the ongoing COVID-19 pandemic, saw the actor don a cowboy hat once more and saddle up on a horse for the first time in thirty years. Cry Macho tells the story of a former rodeo cowboy named Mike Milo who is a bit down on his luck when his boss asks him to take a trip from Texas to New Mexico to bring home his 13-year-old son, taking him away from his neglectful mother. When Mike reluctantly takes on the job, he finds it to be a greater challenge than he imagined — especially when he ends up stuck with the boy for longer than he expected.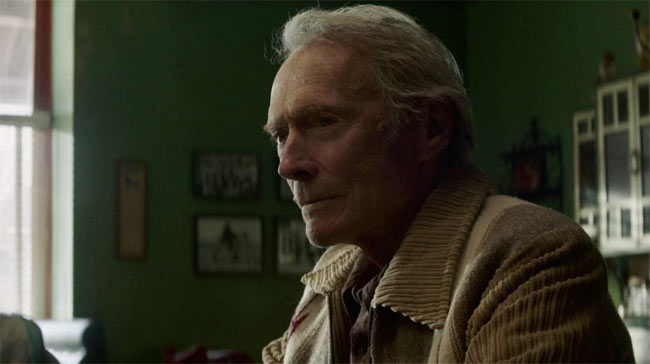 Unfortunately for the film, it has familiarity going against it right out of the gate. In the past year, we've already seen movies like News of the World and The Marksman where an aging acclaimed actor helps a young character get from one location to another, while challenges complicate their journey. The Marksman, which stars Liam Neeson, even saw his character – a rancher – escort a child from Mexico into the U.S. In all three films, there's friction and reluctance between the lead and the child, but they ultimately form an endearing bond. Of this unrelated trilogy, Cry Macho fairs the least, but still manages to pull on the heart strings along the way. This is mostly due to a solid performance from the central cast, namely Eastwood and the young up-and-comer Eduardo Minett, who plays Rafo. Even his spunky pet chicken, Macho, adds heart to the proceedings, and the unlikely trio liven up the screen. As Cry Macho began, it felt listless and drab, but the pairing of Minett and Eastwood are what make the movie a worthwhile venture.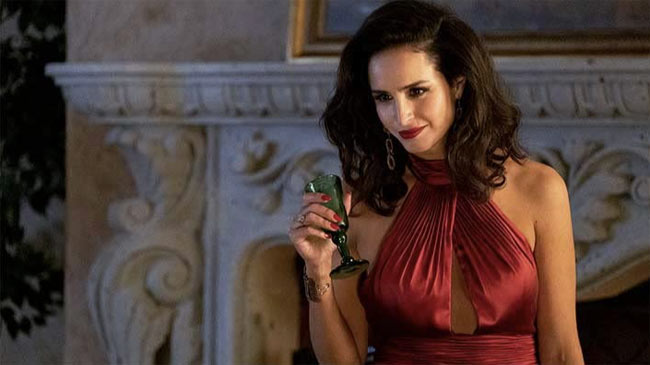 Heart is really what carries this movie. Mike and Rafo develop a bond relatively quickly that proves to be therapeutic for each other. Mike is living his elderly years following the loss of his family, while Rafo has been trying to make it on the streets of Mexico as he avoids his promiscuous, alcoholic mother and struggles with the notion that his caucasian father didn't want him. The two actors make it easy to feel for them, and some of the best scenes are when it's just the two of them. Despite the film's warm center, it's a pretty laid back drama that plays out about as slow as life in the south tends to be. There isn't much action in the film (don't expect it to be like Neeson's The Marksman), and it doesn't quite get as dark or dramatic as Tom Hanks' News of the World. Cry Macho is kind of a "lite" version of either story.
The content of Cry Macho is thematically heavy, but it's more covered in dialog and suggestion than in actuality. The greatest red flag is the frequent uses of profanity, especially from the main characters, with others drinking some and the promiscuity of Rafo's mother being talked about. Spiritual content is a surprising thing to find here, as Rafo and Mike seek refuge in a shrine of Mary and the pair strike up a conversation about their belief in God. Overall, God is shown in a positive light, which seems uncommon in Hollywood these days.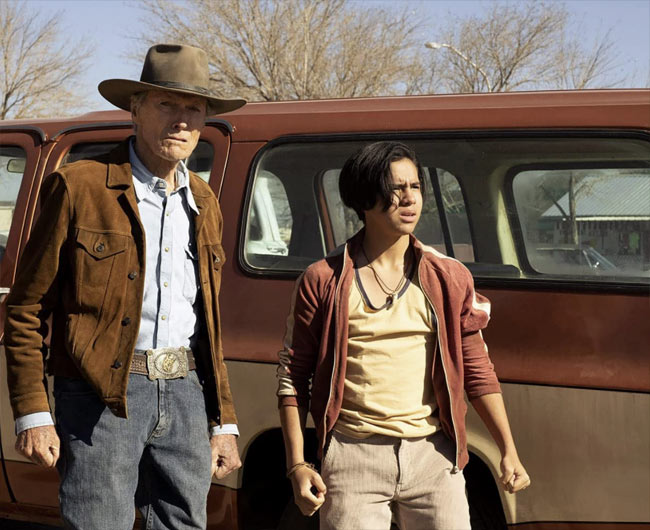 Overall, Cry Macho is a decent drama led by one of the greatest screen legends of all time. Clint Eastwood may not be at the top of his game in any aspect, but he proves with Cry Macho that, even at over 90 years old, he's still got a story to tell, and heart strings to tug on.
– John DiBiase (reviewed: 12/5/21)
Blu-Ray Special Features Review
Cry Macho is now available on 4K UHD, Blu-Ray, DVD, Digital UHD and Digital HD. We received a Blu-Ray to review, and the disc (along with the iTunes digital copy) included the following extras:
Back in the Saddle: The Making of Cry Macho (12:12) is a short making-of featurette that gives some backstory for how the movie came together. Clint was actually offered the script 50 years ago, but felt too young to play the part then. This segment continues to go through the central cast and talk about their characters, too. (1 "h*ll," 1 "*ssh*le")
Macho and the Mustangs (7:19) – In the second featurette, they focus on the animals of Cry Macho. Here, Clint talks about getting back on a horse for the first time in 30 years, while the crew talk about how good Clint is with animals. They also reveal that several different roosters were used to play Macho, and each one could do very specific things needed for the character. They also reveal that each rooster had been named after characters Clint had played throughout the years (like "Dirty Harry"!)
– John DiBiase, (reviewed: 12/5/21)
Parental Guide: Content Summary

 Sex/Nudity: Leta wears a sexy dress that is open in the middle, but the lighting hides any visible cleavage; Rafo calls Mike a perverted old man (he's not); Leta shares a drink with Mike and wants him to sit on her bed. She pulls off her kimono and reveals her nightgown underneath (with some cleavage) and encourages him to sit on the bed with her. He says he should leave and she gets mad at him. She then asks if he thinks she's a whore; Rafo threatens Mike that if he doesn't take him with him, he'll tell people he was raped by him (he wasn't); Rafo talks about his mother being with a lot of different men.


 Vulgarity/Language: 15 "S" words, 3 "J-sus," 5 "J-sus Chr-st," 1 "Chr-st," 5 "g*dd*mn," 14 "h*ll," 1 "*ssh*le," 7 "a" words, 1 "d*mn," 1 "d*mn" in subtitles, 5 "b*stard," 1 "cr*p," 1 "b*tch," 1 "b*tch" in subtitles, 2 "pr*ck," 2 "j*rk *ff"


 Alcohol/Drugs: We briefly see Mike sitting outside drinking; We see Leta drinking. She offers Mike a drink, but he turns it down; Leta shares a drink with Mike; Rafo talks about guys with drugs being with his mom; Rafo, who is only 13, orders tequila but Mike makes the waiter take it back; When Mike is out of the room, Rafo swaps his non-alcoholic drink with Mike's beer and guzzles it; Cops throw items out of a car and take a knife to the seats and cut them open while looking for drugs (they don't find any)


 Blood/Gore: As Rafo removes his shirt to go to sleep, Mike notices some nasty red bruises on his back; A man has a bloody nose after Mike punches him; Rafo shows the bruises on his back again; We see a bloody gash on the haunch of a horse; We see a goat with a somewhat bloody cut on its leg.


 Violence: We see old footage of Mike riding a bull as it bucks and they both fall over; Mike walks by two men struggling on the ground in the street; Mike walks in on a cock fight about to begin but it's raided by the police; Mike catches a rooster and threatens to kill it; Leta throws a shoe at Mike in anger; The rooster pops up in Mike's car, startling him and forcing him to pull his truck over; A man holds Rafo in a headlock and Mike punches him in the face. The man tries to tell a crowd of onlookers that Mike has kidnapped Rafo and he's trying to save the kid from Mike. The crowd starts to approach Mike to attack him when Rafo steps out and shows them his bruises, saying the other man did it. They then grab the man, slam him against a truck and hit him; Cops throw items out of a car and take a knife to the seats and cut them open while looking for drugs; A car slams into another one a couple times and runs it off the road; A man holds on a gun on Mike and Rafo, but Macho attacks him and they get the gun away from him. As they get away, he pounds his fist on the ground in anger.