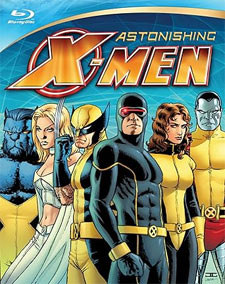 Astonishing X-Men


Director: Joss Whedon (Writer); John Cassaday (Artist); Neal Adams (Director)
Running Time: 5+ hours
Blu-Ray Release Date: November 13, 2012 (Amazon.com)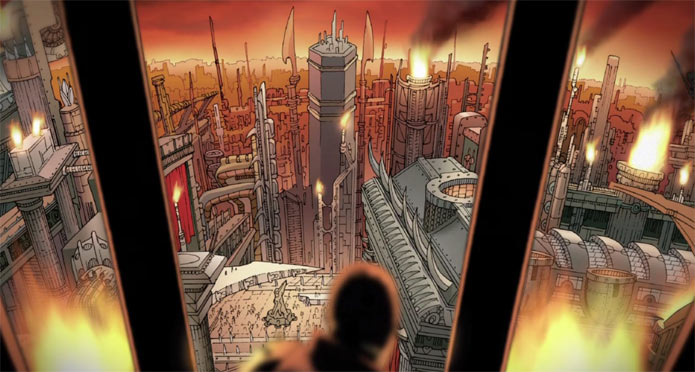 Plot Summary
The 2-Disc Blu-ray collection boasts all four Astonishing X-Men adventures from Joss Whedon, the mastermind behind the massive hit film Marvel's The Avengers, and award-winning artist John Cassaday. As one of the most important X-Men stories of all-time, it features over 5 hours of engaging animation combined with non-stop action. (from Click Communications)
Film Review
In a year when the top-grossing movie makes the director a household name, it's not unusual to see previous work from the director gain more attention. For Joss Whedon, even though his projects have been notable and popular over the years, his work has been getting much more attention since the success of his latest directorial effort, The Avengers. But Marvel has picked an opportune time to celebrate his writing contributions to the Astonishing X-Men comic book series from several years ago. The series was turned into "motion comics" in 2010, bringing life to four story arcs in semi-animated form. While the creators behind the "motion comics" would argue that this format is different, if not better, than animation, it's still a form of animation, but certainly different from the norm.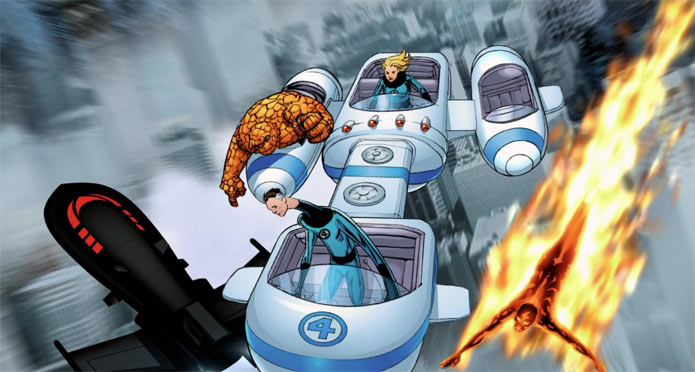 If you pop in the Astonishing X-Men Blu-Ray disc, not knowing what to expect, and start with the first story, Gifted, you'll be pretty surprised at what unfolds before you. The animated technique looks primitive and almost unwatchable to anyone expecting standard animation. Given that we've grown accustomed to the fluidity of masterful works by teams like Pixar, a motion comic is almost offensive to watch. Co-director Neal Adams boldly claims in a special feature interview that motion comics are the future of storytelling, and while he defensively believes that we're just seeing the crude beginnings of a new storytelling format here, anyone who has seen incredible animation knows this isn't the ideal format for watching a hand-drawn story being told. What motion comics really are are hand-drawn comic book artwork that is scanned into a computer and then manipulated in a semi-animated fashion. For example, a static picture of a person talking will suddenly have their head moving as they talk, their lips moving, and their eyes blinking. Also, voices are added to the comic art to bring it to life (much like animation) — you won't have to worry about reading the comic book pages; the artwork is brought to life before your very eyes (As such, there are no speech bubbles here).
My first impression of this format was that I didn't think I could follow through with watching it. After the first episode, which is just under 14 minutes long, I was dreading having to watch the rest of this set. But by its end, I found the motion comics easier to process. The characters are often lifted from their backgrounds and propelled through a frame during action sequences, which adds to those moments, while the directorial attempts at close-ups don't always work as the artwork gets a bit fuzzy or pixelated–even in HD. But once you get past the formatting and presentation, you can finally start to digest the story being told. Gifted is slightly reminiscent of the film X-Men III in that a cure for mutation has been found and Beast is curious as to its validity. The story, which is roughly an hour and a half, is told in 13 to 14-minute "episodes" that span six chapters. Having not read the graphic novel or comic books this is based on, I can only assume each chapter represents a single comic book, and it plays out about the same. As such, each chapter begins and ends in a way that doesn't offer a continuous flow from scene to scene. Like many comics don't pick up where the previous one leaves off, there's a disjointed feel to these episodes. This may explain just why theses stories have not been edited into a steady narrative, but it still seems odd that viewers aren't even given the simple option of a "Play All" feature for these episodes. As such, the viewer must sit through a brief introduction and credits for each short chapter, and return to the Blu-Ray (or DVD) menu to select the next succeeding chapter. Regardless of the episode's bookends, the option to just watch one after the other would have been a nice feature. However, even as Shout Factory (who is releasing this set) took a multiple-episode story arc from the Transformers Prime series and edited it seamlessly into a flowing narrative for One Shall Stand, something like that would have made sense for this set.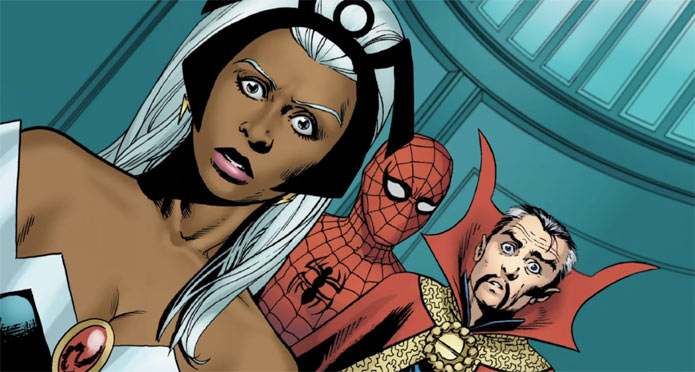 While these comics aren't rated, it'd be safe to say that these stories would be around PG-13 if they were. Using the story "Gifted" as an example, there are a couple bleeped-out uses of the "F" word, including an apparent vulgar rant from Wolverine (A character even says to Kitty Pryde at one point, "Are you f—-ng retarded?"). There are some sexual undertones as well, and we see Emma Frost and Cyclops in bed the morning after a night together, while she herself is often wearing skimpy attire. Almost each episode includes a couple uses of "h*ll" or "d*mn," while the last episode even included a use of "g*dd*mn." Finally, the stories are also pretty violent, sometimes a little graphically bloody or gruesome (albeit briefly), so I wouldn't recommend these stories to budding comic book readers. These are clearly aimed at diehard fans as well as more mature readers/viewers.
There are a total of four stories included one this 2-disc Blu-Ray set: The aforementioned "Gifted," "Dangerous," "Torn" and "Unstoppable," that are all based on comic book story arcs (and their resultant trade paperback releases). In addition the the four stories that are split up across two discs are a few extras, including an interview with Marvel Editor-in-Chief Joe Quesada (who tells the story of how Joss Whedon took the reins on the Astonishing X-Men series for a few years) and Neal Adams, who co-directed the motion comics seen here, and is a passionate believer in them. Also included in the extras is a music video featuring art from the series and a behind-the-scenes look at how they animated the drawings. Here, the Marvel Knights team talks about how they worked extensively on figuring out how to practically bring John Cassady's artwork to life, without having to add additional artists' work in there. It's a fascinating five-minute featurette (which also includes animation from other Marvel properites like Iron Man and Spider-Man).
If you're not picky about needing fluid, impressive animation and can be satisfied with fantastic comic book art that gets manipulated in awkward ways for your viewing pleasure, then Astonishing X-Men's Blu-Ray debut is for you. For those who were expecting traditional animation and nothing less… you may want to hold off on checking out sets like these until the technique is perfected.
– John DiBiase, (reviewed: 11/6/12)