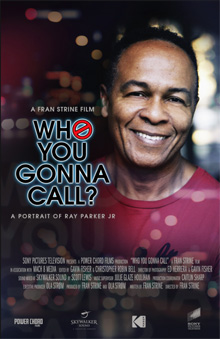 Who You Gonna Call?: A Portrait of Ray Parker, Jr.



Director: Fran Strine
Starring: Ray Parker Jr., Stevie Wonder, Ernie Hudson, Ivan Reitman, Bobby Brown
Running Time: 1 hour, 27 minutes
Digital Release Date: June 8, 2022
Plot Summary
Chances are, even someone who doesn't immediately recognize the name Ray Parker Jr. will recognize his monster smash hit song "Ghost Busters" This is the amazing and fascinating story of Ray Parker Jr. who escaped the violence of the 1967 Detroit riots to become one of the most prolific session guitarists, songwriters and stars of the 70's and 80's. From award winning director and producer of the hit film, Hired Gun, Fran Strine unveils the never before told stories of Ray Parker Jr. who has given him unprecedented access to his story. You know Ray Parker Jr. as the artist who wrote and recorded Ghostbusters, but what you don't know his his back story and what it took for him to get there. From the streets of Detroit to the Hollywood Walk of Fame, Parkers journey is one you won't believe. (from Fran Strine)
Film Review
If you know anything at all about me, it's that I'm a huge fan of the original Ghostbusters film from 1984. I grew up on that movie and everything about it screams nostalgia for my childhood. And even today, some 38 years later, the title song, written by Ray Parker, Jr. is still a classic and a favorite of mine. The song was the top single of 1984 and only contributed to the phenomenon that was that supernatural comedy.
Who You Gonna Call? is a new documentary about the musical career of singer/songwriter and rhythm guitar player extraordinaire, Ray Parker, Jr. Most people know him for writing the theme song to Ghostbusters — heck, it even appeared at the end of last year's Ghostbusters: Afterlife — but filmmaker Fran Strine set out to remind music lovers everywhere that Parker is much more of a celebrated musician than most may realize.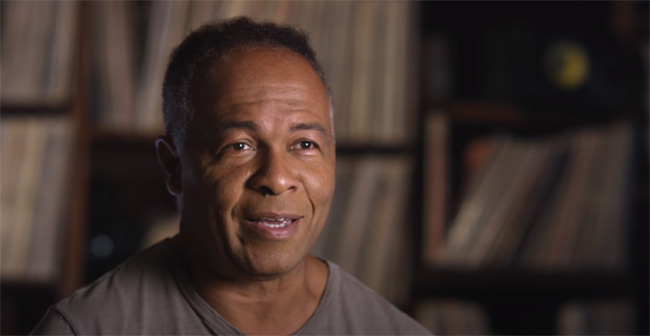 For me, documentaries and biographies aren't my go-to entertainment of choice, but I do like good behind-the-scenes documentaries that often accompany feature films as bonus features, so expanding my knowledge of Ray Parker, Jr. definitely interested me – especially since it involved his most memorable song.
The film is largely told by Ray himself, often sitting alone in a studio talking to the camera with a charming grin spread across his face. Some of his family weigh in at times, but most of the guests in the documentary are music industry vets, including Stevie Wonder, Clive Davis, Boz Skaggs, Bobby Brown, Herbie Hancock, Verdine White, Richie Sambora and David Foster. When we get to the Ghostbusters segment of the film (near the end), we hear from actor Ernie Hudson and the film's director, Ivan Reitman. Ray's story begins with his childhood in Detroit, and what it was like growing up there. He had a childhood band called The Stingrays that gained some attention, and we hear how his guitar playing talents gained him attention quickly. Also, turmoil on the streets of Detroit – including being grabbed and beaten by cops for no known reason – lead to the musician hiding out in his house and just playing guitar for hours at a time. He attributes these times to his growth as a musician.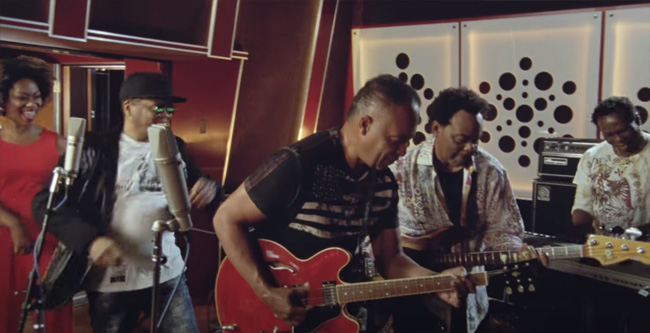 Many of his industry peers hail Parker as one of the best rhythm guitar players that ever was, and just watching this movie opens the viewers' eyes to just how many popular songs Parker had a hand in helping to write – whether he was credited or not (and many times, early in his career, he was robbed of any kind of credit). The story takes us from him just being a writer to launching a solo career as a singer as well, and how that led to stardom and writing "Ghostbusters." Honestly, it's a pretty inspiring story, and it gave me a whole new appreciation for Ray Parker, Jr. and what many artists have had to go through. I have heard plenty of horror stories about bands getting cheated even in the Christian music industry – and have experienced it first-hand myself with JFH and record labels – but it never gets any easier to hear stories of people getting taken advantage of with their art.
The content for Who You Gonna Call? is probably somewhere between PG and PG-13. It's mild, but occasionally there's something shocking. The talk of rioting and looting in Detroit shows actual footage of unrest and violence at the time, and later in the film, as racism is touched on, we see what looks like real footage of a black man running away from a cop who is shooting at him, and we see him collapse to the ground (Dead? We don't know. It's pretty violent footage for something like this.) There isn't much by way of profanity; there's 1 "bad-*ss," 2 "Oh my G-d," 2 "p*ssed," 1 "eff" (said like that), and one instance of bleeped out profanity (when Parker is quoting someone else). There's also a brief segment where they talk about Parker being seen as a sex symbol, and he and his family joke about it.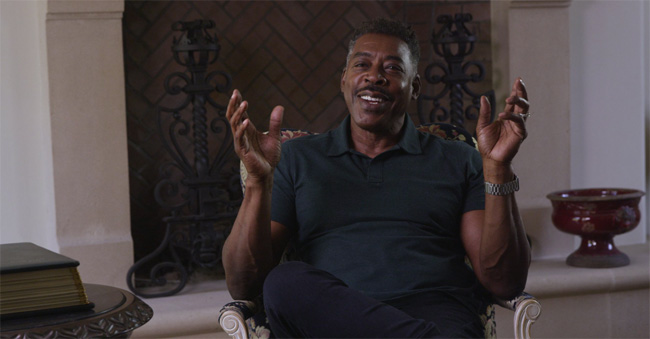 Who You Gonna Call? is a great spotlight on a truly underrated artist. Although his hit single "Ghostbusters" sold 10 million records in just 6 months after it released, there's more to the man than a theme song about guys who trap ghosts. Who You Gonna Call? is an enjoyable documentary and a must for any fan of Parker's work. It's also a great snapshot in the history of popular music, motown, and some of the funkiest songs you've ever heard.
– John DiBiase (reviewed: 6/15/22)
Parental Guide: Content Summary

 Sex/Nudity: As the film opens, we see a talk show audience clip and one girl in the audience calls Ray sexy; Ray talks about being seen as a sex symbol and his family joke about it.


 Vulgarity/Language: 1 "eff" (said like that), 1 instance of bleeped profanity, 1 "bad-*ss", 2 "p*ssed," 2 "Oh my G-d", 1 "b*lls"


 Alcohol/Drugs: None.


 Blood/Gore: Neither are bloody or gory, but we see shocking real footage of a man being shot by a cop and he collapses to the ground; We see real footage of a car slowly running over people in a crowd.


 Violence: We see real footage of rioting with fires, guns, buildings collapsing, military, and looting; Ray tells a story of being beaten up by cops for no reason; We see footage of cops beating black people; We see real footage of a man being shot by a cop and he collapses to the ground; We see real footage of a car slowly running over people in a crowd; We see more riot footage with gun shots.