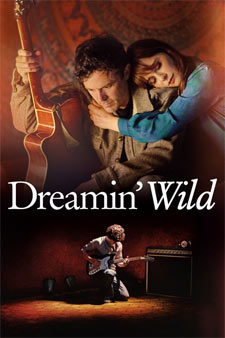 Dreamin' Wild


 – for language and thematic elements.
Director: Bill Pohlad
Starring: Casey Affleck, Walton Goggins, Zooey Deschanel, Noah Jupe, Jack Dylan Grazer, Beau Bridges, Chris Messina
Running Time: 1 hour, 51 minutes
Theatrical Release Date: April 13, 2023
Digital Release Date: September 26, 2023
Plot Summary
Musical duo Donnie and Joe Emerson spend everything they have to produce a record in the 1970s. (from IMDB)
Film Review
It always surprises me when certain indie films seem to just appear seemingly out of nowhere. I hadn't heard of Dreamin' Wild until a press release landed in my inbox promoting its digital and DVD release. With it boasting a pretty impressive cast that includes Casey Affleck, Zooey Deschanel, Beau Bridges and rising stars Noah Jupe and Jack Dylan Grazer, I was even more surprised I hadn't heard of this one. At a glance, the PG-rated film is a story that focuses on a small family and making music. But what is it really about?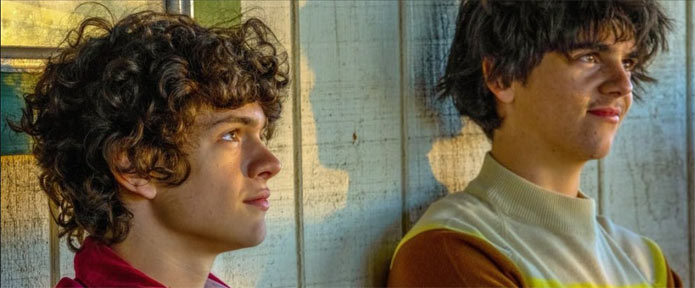 The surprises kept coming as I started watching Dreamin' Wild and learned that the movie is based on the true story of the Emerson brothers who recorded an album as teenagers in the late 1970s – which is titled Dreamin' Wild – but weren't able to make a name for themselves. Thirty years later, however, the album somehow saw new life when it was discovered on the Internet and an indie label – Light in the Attic Records – took interest in remastering and re-releasing the album. But, every blessing comes with a set of curses, and chief songwriter Donnie Emerson found himself struggling with this newfound fame.
Casey Affleck is really excellent as Donnie, but he's a tortured soul throughout Dreamin' Wild's runtime. Where his family is ready to celebrate, Donnie wrestles every step of the way. We don't really know why, either, aside from him already feeling discouraged from his ailing recording studio business that he runs with his wife. Donnie mopes around most of the time, while his charming and positive-minded older brother Joe is nothing but delighted by the renewed interest in the work they did so many years ago.
But with each step forward the Emersons take with the resurrection of Dreamin' Wild, Donnie is forced to relive a past he never intended to revisit. He's poured himself into the pursuit of a musical career with his wife (played by Deschanel), and isn't too keen on singing songs he wrote as a teenager. As we see Donnie wrestling with his past, we're shown flashbacks to a young Donnie and a young Joe messing around with writing songs. Young Donnie is played by the excellent Noah Jupe (of A Quiet Place fame), while young Joe is performed by Shazam!'s Jack Dylan Grazer. The scenes with Jupe and Grazer carry the most joy in the film, as the two try to realize their musical dreams. But as we return to a late 40's Donnie in the present, we're constantly seeing him struggling with how to process this trip down memory lane — especially when his parents and older brother are overjoyed by the love Dreamin' Wild (the album) is getting.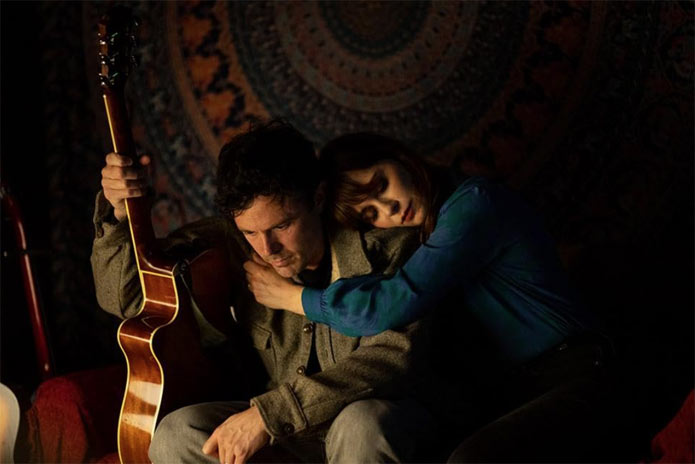 And herein lies the biggest drawback to the movie. Affleck is really great at wearing his feelings on his sleeve, and making this emotional struggle so real and relatable. However, it's not until later in the film that we learn all of the reasons for Donnie's woes. Guilt over family sacrifices and unfulfilled hopes at a young age left him brokenhearted, but the movie takes its sweet time getting to a point where we can learn this, so you may find yourself wanting to just smack Donnie or grab him by the shoulders and shake him while screaming "Wake up, man! Just enjoy this!" It's actually kind of frustrating.
With all that said, the performances are what really shine in Dreamin' Wild. The movie has a strong theme of family and brotherhood, and even a dash of faith thrown in. Donnie and Joe's father makes reference to answered prayers and such, while the gang huddle in a pre-show prayer at one point. These actors make these people feel quite real, and I especially enjoyed seeing a more nuanced performance from Walton Goggins this time around (I seem to only ever see him playing a villain!). The story as a whole is definitely inspiring, and encouraging for anyone who feels like they're living in the fallout of unrealized hopes and dreams.
Dreamin' Wild's content fits its PG-rating well, with only a few cuss words here and there, including 3 uses of the "S" word and a few more milder words. Some drinking and partying is shown, but mostly in an innocent way, while some teenage romance is briefly portrayed with smooching and caressing, but nothing shown beyond that.
Dreamin' Wild has all the right bits and pieces to potentially make it a really memorable biopic, but with the story being shown through Donnie's weary eyes, it largely comes off as quite a downer. The performances do make it worth a watch, but unless you're a big fan of any of the main cast or the Emerson phenomenon, only those who are trying to cope with their ship having already sailed will really appreciate what Dreamin' Wild sets out to accomplish.
– John DiBiase (reviewed: 10/5/23)
Parental Guide: Content Summary

 Sex/Nudity: We see young Donnie singing along to a song on the radio that has the line "I just want to make love to you"; We see young Donnie lying in a field with a girl as they kiss; We see young Donnie lying in the back of a pickup truck with his girlfriend kissing (she jokes that he needs to let her come up for air); The song "Baby" has lyrics about "holding hands and making love."


 Vulgarity/Language: 3 "S" words, 1 "Oh G-d," 1 "Oh my G-d," 6 "cr*p," 1 "a" word


 Alcohol/Drugs: We see people drinking in a bar; Matt is shown drinking a beer; We see teens at a party drinking from red cups (which is usually alcohol); Joe is shown drinking at a bar; A boy gestures to his arm that a girl has a drug problem.


 Blood/Gore: None.


 Violence: Adult Donnie looks outside and sees a memory of his father collapsing and himself as a child running to him; We see this flashback again of Don Sr. falling and his wife taking him inside the barn to rest.