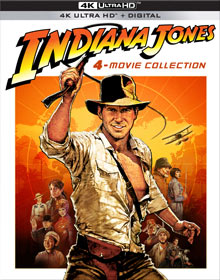 Indiana Jones 4-Movie Collection (4K UHD)

4K UHD Release Date: June 8, 2021 (Amazon.com)
Plot Summary
Indiana Jones 4-Movie Collection synopsis:
Relive the unforgettable exploits of world-renowned, globetrotting hero Indiana Jones in spectacular 4K Ultra HD when the INDIANA JONES 4-MOVIE COLLECTION arrives in a new 4K Ultra HD set June 8, 2021 from Lucasfilm Ltd. and Paramount Home Entertainment.
The cinematic classic that started it all—Raiders of the Lost Ark—celebrates its 40th anniversary this year, having first introduced audiences to the man with the hat on June 12, 1981. Forty years later, the legendary hero continues to captivate new generations of fans.
Now, for the first time ever, all four films are available together in 4K Ultra HD with Dolby Vision® and HDR-10 for ultra-vivid picture quality and state-of-the-art Dolby Atmos® audio*. Each film has been meticulously remastered from 4K scans of the original negatives with extensive visual effects work done to ensure the most pristine and highest quality image. All picture work was approved by director Steven Spielberg.
(from Paramount Pictures)
Film Reviews
For my 2021 full review of Raiders of the Lost Ark (1981), click here.
For my 2021 full review of Indiana Jones and the Temple of Doom (1984), click here.
For my 2021 full review of Indiana Jones and the Last Crusade (1989), click here.
For my 2008 full review of Indiana Jones and The Kingdom Of The Crystal Skull (2008), click here.
– John DiBiase (6/21/21)
4K UHD Special Features Review
To celebrate 40 years of Indiana Jones, Paramount Pictures recently released a 4-movie, remastered 4K collection of the Indiana Jones movies. It's officially no longer "The Complete Adventures," because – as I type this – a fifth and reportedly final movie is being filmed right now, with Harrison Ford reprising his role for one last time. Unlike the recent Tomb Raider 4K collection review, I spent a lot more time writing brand new reviews for Raiders, Temple of Doom and The Last Crusade than just reviewing the 4K presentation. Below is a short assessment of each film's 4K transfer, but for the full reviews, please visit the links above.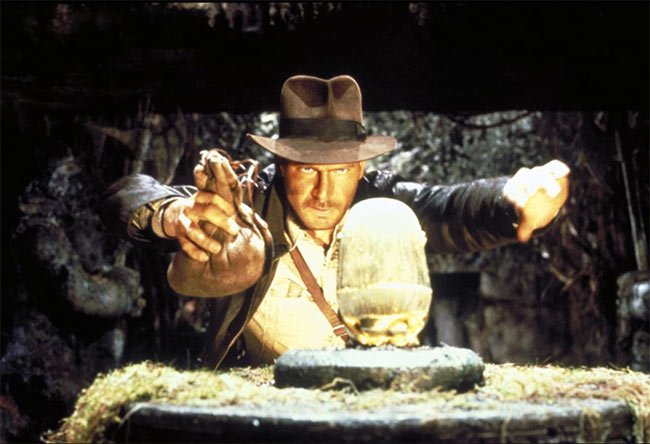 Raiders of the Lost Ark in 4K UHD – Guys, let me tell you – the movie looks gorgeous. Raiders of the Lost Ark has never looked this good. The clarity is mond-blowing, the color is vibrant, and the sound is noticeably enhanced. I don't have a Dolby Atmos setup, but all through watching these 4 movies again, I clearly noticed enhanced audio — things moving across the room from speaker to speaker, and even background sounds I never noticed before.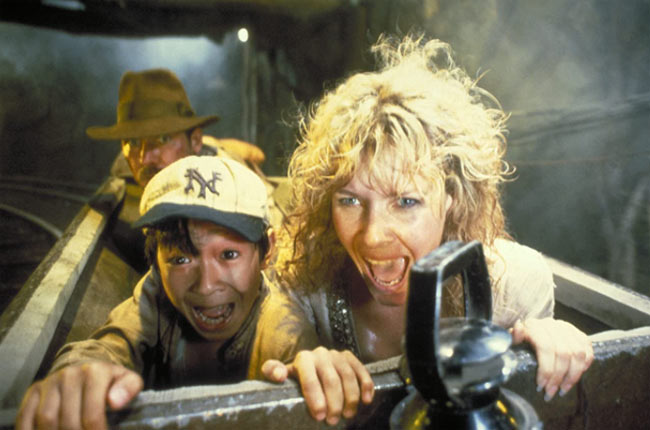 Indiana Jones and the Temple of Doom in 4K UHD – Indiana Jones and the Temple of Doom definitely is revitalized in the 4K format. I don't think it has quite the punch that Raiders and Last Crusade get visually in this format, but it's definitely a better visual presentation than Crystal Skull.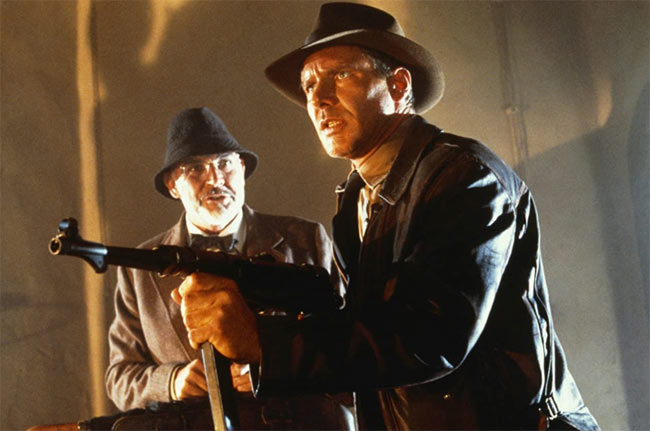 Indiana Jones and the Last Crusade in 4K UHD – Indiana Jones and the Last Crusade looks fantastic in 4K! Some scenes – like when Indy and Henry are on the motorcycle at a crossroads – just burst with clarity and color. I adore this movie and this is a beautiful presentation. If you're an Indiana Jones, this set is a must!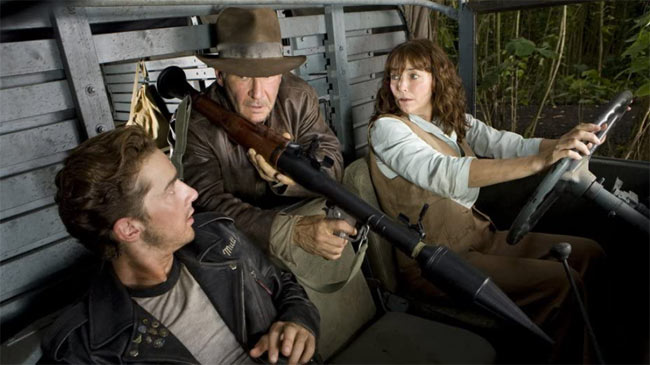 Indiana Jones and The Kingdom Of The Crystal Skull in 4K UHD – Of the four Indiana Jones movies in 4K, ironically the newest one – from 2008 – is the least visually impressive movie in the set. Probably because of Lucas' love for using green screen to fill in digital scenery, too many scenes looked fake and even muddy at times. It seemed to have the same problem that some of the Star Wars prequels had from the early 2000's. Exhibit A would be the digital gophers and the nuke-the-fridge sequence. However, the sound in the movie is pretty lovely – that is definitely an improvement for the movie.
Also, revisiting the The Kingdom Of The Crystal Skull again since its 2008 release, it has not aged well. I wouldn't even fault the movie because of Ford's age – he proved in 2015 (7 years later) that he can still kick butt in his 70's as Han Solo; everything from Spielberg's direction to over-reliance on digital effects to poor acting from the supporting cast… it's just a complete mess that doesn't really feel like an Indy movie. Even John Williams' score lacks at times (Mutt's theme is overly bouncy… and, really? "Mutt?!" Because Indy was named after the dog? Sigh.) I love Cate Blanchett and even she has some really goofy moments – from always trying to look overly menacing, to clutching the skull like a kid trying to protect their Cabbage Patch doll on the playground, to that accent… it drags the movie down. And every. single. word. out of Ray Winstone's mouth in this movie is like nails on the chalkboard. He's over-the-top in all the worst ways, and he's not even remotely likeable – even when we're supposed to think he's a friend to Indy. The choice to have him "turn" on Indy in the first sequence is also strange. We just don't really care if he's good or bad (or even in the scene). Karen Allen turns on the Marion Ravenwood spunk in one or two scenes, but she seems super rusty at acting here. I wanted to love her like she was in Raiders, but she doesn't really work here either. And Shia isn't as bad as one might expect (I actually liked him in the first Transformers movie), but he doesn't help an already troubled production. And finally, John Hurt's certifiable crackpot Professor Oxley (or "Ox"… another cringy name), is yet another cartoony character in an already over-saturated action adventure movie that feels like a live-action cartoon (or Scooby-Doo episode). Even the set pieces in the movie are kind of ordinary or dull. Ugh. I love Indy. I love Harrison Ford. I think Spielberg is a skilled director, but Indiana Jones and The Kingdom Of The Crystal Skull is just plain full of bad choices and cringe-worthy moments. I want to like this movie, but I can't. I previously believed that Temple of Doom was the franchise's lowest point – and it IS pretty low – but after rewatching all four movies in succession, I'd probably have to say that it doesn't get much lower than Indiana Jones and The Kingdom Of The Crystal Skull. Hopefully Indy 5 will end things on a higher note.
– John DiBiase, (reviewed: 6/21/21)