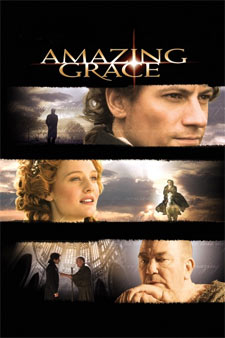 Amazing Grace



– for thematic material involving slavery, and some mild language.
Director: Michael Apted
Starring: Ioan Gruffudd, Albert Finney, Rufus Sewell, Romola Garai
Running Time: 1 hour, 51 minutes
Theatrical Release Date: February 23, 2007
Official Site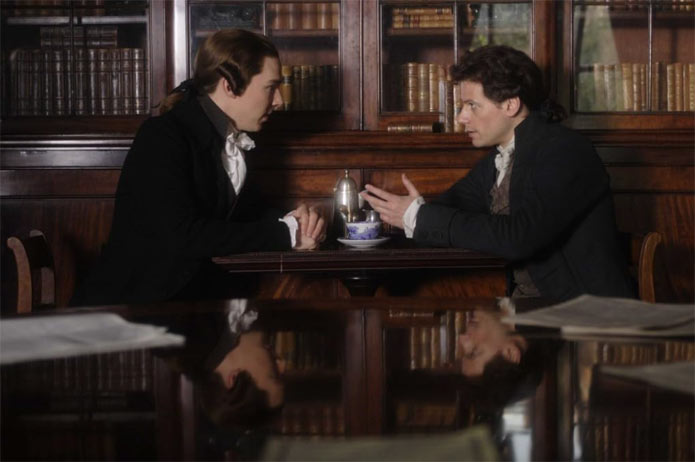 Plot Summary
Based on the life of British anti-slavery pioneer William Wilberforce (Gruffudd), the film follows his 18th century political career, which placed him at odds with some of the most powerful men of the time, including the king.
(from MovieWeb.com)
Film Review
Amazing Grace is a dramatic film that documents the life of abolitionist William Wilberforce. What's interesting about this film is, from the buzz that circulates it, it's easy to get confused that the film centers around the life and, specifically, the songwriting, of John Newton – who wrote the title hymn. However, Amazing Grace is entirely about Wilberforce and how he devoted nearly every bit of his life to the cause of freeing the slaves. Director Michael Apted, who last directed the mediocre Enough with Jennifer Lopez, and previously directed The World Is Not Enough, an installment in the James Bond franchise, accepts the challenge to bring this remarkable story to light.
One of the most noticeable things about Amazing Grace is its intensely fantastic casting job and resultant performances. Ioan Gruffudd, best known as Mr. Fantastic in the Fantastic Four franchise (but I will forever remember him as an officer aboard the Titanic in the little-known 1997 film), turns in a passionate and convincing performance as the tortured Wilberforce, as he devotes every molecule of himself to abolition. To say it wasn't popular to stand for the freedom of slaves in William's day is quite the understatement, but Wilberforce knew it was his calling to do so. And pretty early on in Amazing Grace, it's established that Wilberforce was a devout believer in God and wrestled with whether or not to devote his life strictly to His service or to politics. It came as a surprise to me to find Apted choosing to direct such a film that, although not spiritually preachy, carries such a strong and positive spiritual message. And in a time where Hollywood enjoys either mocking the Christian faith or desecrating it, Amazing Grace shows more of a realistic and uplifting view of it.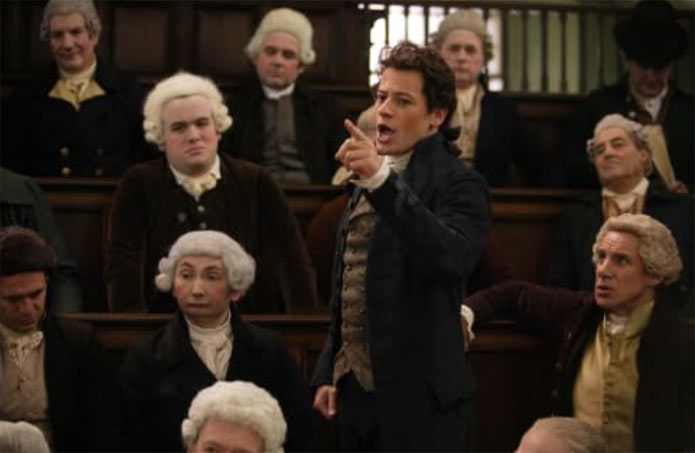 Gruffudd is hardly alone as a standout actor. Veteran Albert Finney, who is most recently most memorable for his contributions to Big Fish or even his brief moments in Ocean's Twelve, may have little screentime here as hymn writer John Newton, but he steals the scenes with his immensely emotive moments. As a minister who had previously been "part of the problem" as a former slave trader, Newton has some of the most powerful and profound dialog in the film. British actor Rufus Sewell, who is known for providing some fantastic villains in recent films like The Illusionist or The Legend Of Zorro, gets a chance here to shine as a good guy, embodying Thomas Clarkson for a delightfully eccentric role. There really isn't a weak link in this cast and it's easily what holds this film together and carries it on to greatness.
With the subject matter being the slave trade of the seventeen and eighteen hundreds, we're given a passionate and eye opening glance at this crucial (and shameful) time in mankind's history. Without giving graphic visuals, we're educated mostly with verbal illustrations and convincing performances that help us to understand the atrocities of slavery. The film has some tense moments, but ultimately remains within the PG rating. There is a bit of mild language (a few "h*ll's" and "a" words), as well as a brief glimpse of a branding scar that a former slave bears, but that is about the extent of the objectionable content.
An inspiring and educational dramatic film that offers some of the best acting you'll probably see in quite a while, Amazing Grace is a truly fantastic cinematic achievement. A bit intense at times thematically for younger viewers (as well as potentially too uninteresting for them), this period drama is as funny and charming at times as it is passionate and emotional. Apted may have his best work on his hands with this one, while Gruffudd and Finney shine so very, very bright. This is one great film.
– John DiBiase (reviewed: 3/14/07)
Parental Guide: Content Summary


 Sex/Nudity: Barbara shows cleavage in her dress in several scenes.


 Vulgarity/Language: 5 "h*ll," 2 "n*gger," 2 "a" words, 1 "d*mn," 6 derivatives of "G-d"


 Alcohol/Drugs: Wilberforce becomes addicted to opium because of his stomach-related disease; Some people drink casually during the film; Cox asks if anyone drinks and we then see Thomas with a flask, who then drinks from it and hands it to Cox; Thomas sips from his flask and pours it over a friend's grave


 Blood/Gore: We see that a man is missing two fingers (which happened long ago, so we see the healed appendages); We see an ugly scar on a former slave's chest


 Violence: We hear about the accounts of slave trading that may be unsettling, and we see some blurred imagery of slaves at work and flames while we hear about some atrocities that happen to them, but nothing in particular is shown; we see one of William's dreams as he angrily clears a table of drinks and glasses